Amusing and well done, although the video is an easy target ...


---
Posts: 184
Joined: Tue May 26, 2009 2:37 pm
Location: The Netherlands

Skip trough the show part to the song, and you know what? Skip the end too. The song is all what matters.
_________________
---
Site Admin
Posts: 9127
Joined: Fri Jun 11, 2004 12:30 am
Location: San Antonio, Texas (CDT)
Those were hilarious -- hadn't seen either.
Some really great lines in the Bonnie Tyler video.
Thanks for the posts,
--kril out--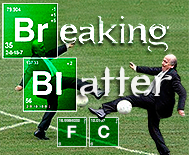 Soon ALL movies will just be Liam Neeson yelling into a phone.
---
I hadn't seen the a-ha one -- such a classic moment of 80s culture. Kril and I remember watching those in college when MTV was brand-new.
(Yes, we're old.)
OMG, I forgot that one of the members of a-ha is playing a Rickenbacker guitar. Yeah, when I think of Rickenbackers I don't think of George Harrison or Paul Weller -- I think of "the guy from a-ha." Is there even a guitar
on
that song?
---
Site Admin
Posts: 2519
Joined: Tue Nov 11, 2003 5:45 pm
Location: The Netherlands
Contact:
It's brilliant
Specialy "I lost my contact lens" . . .
great find
---
Site Admin
Posts: 5361
Joined: Sat May 07, 2005 11:44 am
Location: The Netherlands, Delfzijl
Contact:
Ok, that was random...
---
Posts: 2273
Joined: Mon Aug 23, 2004 2:30 pm
Location: The Potteries, Midlands, UK
Contact:
Awesome.
P.S. And if you're old, then so am I because I remember everyone at school (at least it was school, I suppose) talking about the A-ha video and trying to get their hair to look like Morten Harket's in a vain attempt to look like someone who himself is trying to look like a biker.
Worse yet, a lot of them tried to
sing
like Morten Harket, as well.
---
---
Who is online
Users browsing this forum: No registered users and 1 guest