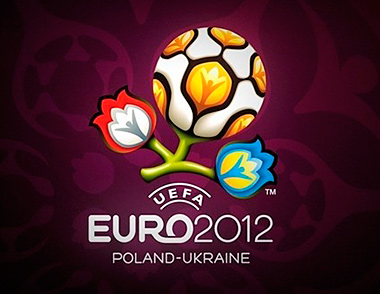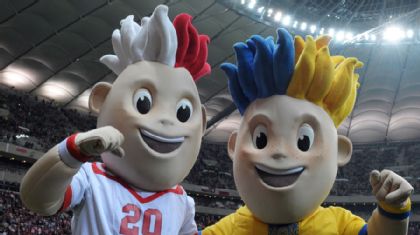 UEFA EURO 2012
Friday, June 8 — Sunday, July 1
Quick Facts!
16-team tournament between qualifying European national teams.
Held once every four years. Staggered with the World Cup.

[2008 Euro, 2010 Cup, 2012 Euro, 2014 Cup, etc.]



Matches held in Poland and Ukraine, this year's host nations.
Similar to World Cup in format — a group stage played on a table (like EPL), followed by a knockout stage.
Group stage — four groups of four teams. Top two teams advance, bottom two are out.
Scoring on table is like EPL — 3 points for win, 1 point for draw, 0 for loss. (goal differential for ties)
Play each of the other sides in your group (three matches), so there are a possible 9 points to be had on the table (a perfect score).
Knockout stage begins June 21, ends with Final on July 1. See chart below for dates/bracket.
Possibly the XXXest, most fXXXXXty (alternative sexuality) mascots in history
Wayne Roonpig has himself PRE-BANNED for the first two England matches...
Euro 2012 Venue Cities
Euro 2012 Group Stage: June 8 – 19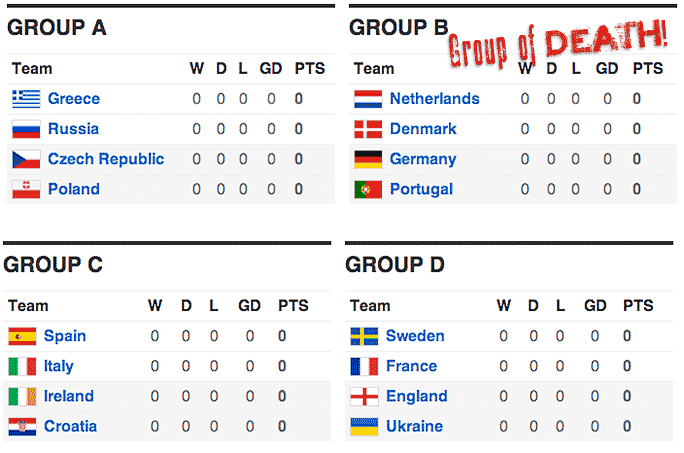 Euro 2012 Knockout Stage: June 21 – July 1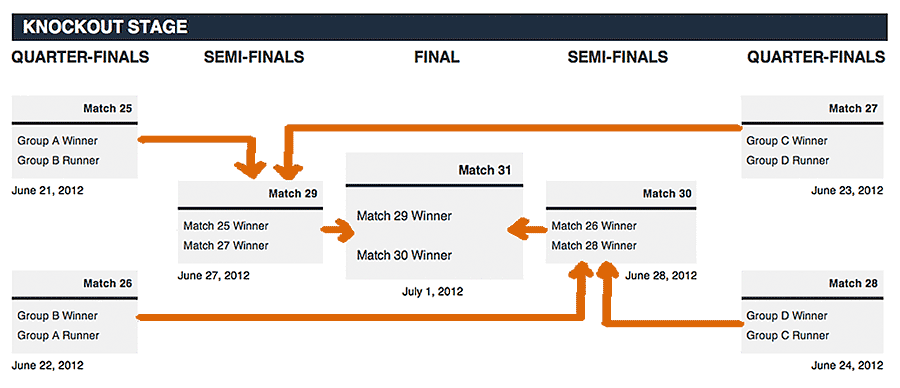 Funky official UEFA Tournament Calendar
(clicky)
Power rankings of the 16 sides heading to Poland and Ukraine
From Bleacher Report — pretty good write-ups and ranks for all the teams. Ukraine is your patsy.
(not sure I'd rank Russia that high, but ok. Germany/Spain may be closer to 1 and 1A than 1 and 2)
But I Don't Know Any of the Teams!
Of course, you'll know the entire, confused, manky England team by heart, no matter who Hodgson starts or sits.
But you'll be surprised how many of the doodz on the other national teams you actually know — a function of the
English Premiere League being the tip-top, bestest league in the world, where most everyone wants to play.
Glance at some random national teams
:
You'll know almost the entire provisional France squad (non-Ligue 1 players)

Defenders: Gaël Clichy (Man Citeh), Patrice Evra (Man U), Younès Kaboul (Tottenham), Laurent Koscielny (Arse), Adil Rami (Valencia), Philippe Mexès (AC Milan).
Midfielders: Yohan Cabaye (Newcastle), Florent Malouda (Chelski), Samir Nasri (Man Citeh).
Forwards: Hatem Ben Arfa (Newcastle), Karim Benzema (Real Madrid), Franck Ribéry (Bayern Munich).


(Bacary Sagna of Arsenal would be in there, but he just broke his leg vs. Norwich)




You won't know hardly any of the do0dz on the Croatian national team, but you'll still be pleasantly surprised to see Nikica Jelavic (Everton), Luka Modric, Niko Kranjcar and Vedran Corluka (all Tottenham). (You might've also seen Ivan Klasnic (Bolton), but the national coach just dropped him.)


Netherlands EPL players: Michel Vorm (Swans), Tim Krul (Newcastle) [who will start?], John Heitinga (Everton), Rafael van der Vaart (Tottenham), Nigel de Jong (Man Citeh), Robin van Persie (Arse), Dirk Kuyt (Liverpool)


You won't recognize anyone on the Czech Republic team... until you see the goalie — Petr Cech from Chelsea (hat!).
So, no Clint Dempsey (U.S.) and no Luis Suarez (Uruguay), but still lots of familiar faces/bastiches/divers.
Don't think you know anyone on the Italy team? Watch asshat Mario Balotelli (Man Citeh). See?
_______
Top Five Stories to Follow at Euro 2012
(Clicky for full story)
Will Spain make it into the history books?

— There is more at stake than the chance to become the first repeat European champions. Spain – the reigning World Cup champions – can also become the first team to claim three international tournaments in a row.



Will Cristiano Ronaldo shine on the international stage at last?

— The Portuguese star is finishing off a splendid club season, one that could see him add another UEFA Champions League winner's medal

*

to the La Liga crown he is almost sure to win with Real Madrid. His

54 goals

– and counting – point to a player at the peak of his powers. Rare have been the moments he has excelled on the international stage, however.

EDIT:

*

Ronaldo and Real Madrid lost to Bayern Munich the day after this guy wrote this article. fyi




Speaking of the

GROUP of DEATH

— Whenever the draw in a major tournament is announced, a group is slapped with the "Group of Death" label. In this instance, the tag doesn't do justice to the four unfortunates in Group B! While the FIFA World Rankings should be taken with more than a pinch of one's favorite seasoning, in this instance they're instructive. All four teams are currently ranked in the top ten. Denmark, the presumed weak entrant in the group, is currently ranked ninth, with Portugal fifth, the Netherlands fourth, and Germany second.



"Il Trap" takes on the country of his birth

— Prior to the draw, Ireland manager Giovanni Trapattoni made no secret of his desire to avoid Italy, who he managed at the 2002 World Cup and Euro 2004. So of course, the footballing gods decided to place the two countries together in Group C...



Will the host nations do themselves proud?

— Poland and Ukraine can't do any worse than the previous tournament's co-hosts – Switzerland and Austria – neither of whom made it out of the group stage, recording just a win and a draw between them. The good folks at UEFA have done everything in their power to avoid such an embarrassment again: Poland has been drawn into a ridiculously easy group alongside Greece, Russia, and the Czech Republic.
_________
Now we gotta get going and get our league set up...
the
UEFA/McDonald's game
looks like the one for us (thanks, Nihilist).
Go get registered and poke around; I will get us a league going shortly.
That ought to get ya started. Have at you!
--kril out--