Site Admin
Posts: 9127
Joined: Fri Jun 11, 2004 12:30 am
Location: San Antonio, Texas (CDT)
...want to kill red dots!
Where are j0o?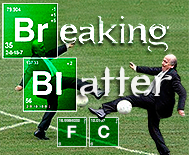 Soon ALL movies will just be Liam Neeson yelling into a phone.
---
Site Admin
Posts: 3433
Joined: Wed Apr 21, 2004 6:03 am
Location: Where Torgo goes, nothin' grows.
Contact:
FoW never went off, but some FnG'ers got some toons through Destruction's Depths, and that was a very good thing.

Witt and I polished off Teh "Great" Destroyer in about 120 seconds after everyone else left last night, btw. Amazing that runners are still getting 1-2k per run on that mission.

Thursday's UT night for us, and as this is an AB bonus weekend I expect to be doing mainly that in my GW time all weekend, whatever I can make of it, gaming-wise. Maybe we can pull off this FoW thing some evening next week (other than Thursday)?
---
Posts: 1447
Joined: Sat Jul 15, 2006 6:20 pm
Location: Connecticut, USA
Contact:
Hopefully. We also have a scrim coming up in TF2 against [S] / LOB, so hopefully we can squeeze both in.
It's hard to get a lot of Fudgies together more than 1-2x a week, I have to say.
---
---
Who is online
Users browsing this forum: No registered users and 3 guests