Posts: 2067
Joined: Wed Oct 18, 2006 6:07 pm
Location: Normandy, France
Contact:
http://www.guildwars2.com/en/the-game/p ... /commando/
Lets see what it's like
Or is this an april fool?
---
Site Admin
Posts: 4977
Joined: Wed Dec 10, 2003 12:34 am
Location: The Netherlands
Contact:
We are explorers...We have to Be...To Learn...
---
Site Admin
Posts: 9127
Joined: Fri Jun 11, 2004 12:30 am
Location: San Antonio, Texas (CDT)
April fools. There's a very kewl quest you can do in-game, complete with grenades, tear gas and riot shield.
(this weekend only)
Check out the skill bar.
See the guy next to the "KT29-
Moa
hawk" chopper in Embark Beach for the quest.
Well done, ArenaNet, heh,
--krill out--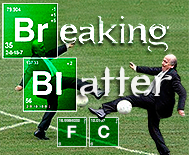 Soon ALL movies will just be Liam Neeson yelling into a phone.
---
Posts: 2273
Joined: Mon Aug 23, 2004 2:30 pm
Location: The Potteries, Midlands, UK
Contact:
Hahahaha!
Such an elaborate April fools - makes you wonder how the meeting went when they decided that, yes, staff time
should
be dedicated to this project.
---
---
Who is online
Users browsing this forum: No registered users and 3 guests