I returned to my grandparents' house a month ago to reclaim a very special box from the basement, where I had been storing it while I was in grad school.
This very special box contained a very special game console and ten games for it. This console was called a Vectrex, and it was one of my favorite consoles ever, probably due to memories of playing it when I was five or six.
Here's a picture of one. That screen over the top of it clips into place (and a different one is included with every game). The console's built-in monitor is a single-color vector display, hence the name of the console.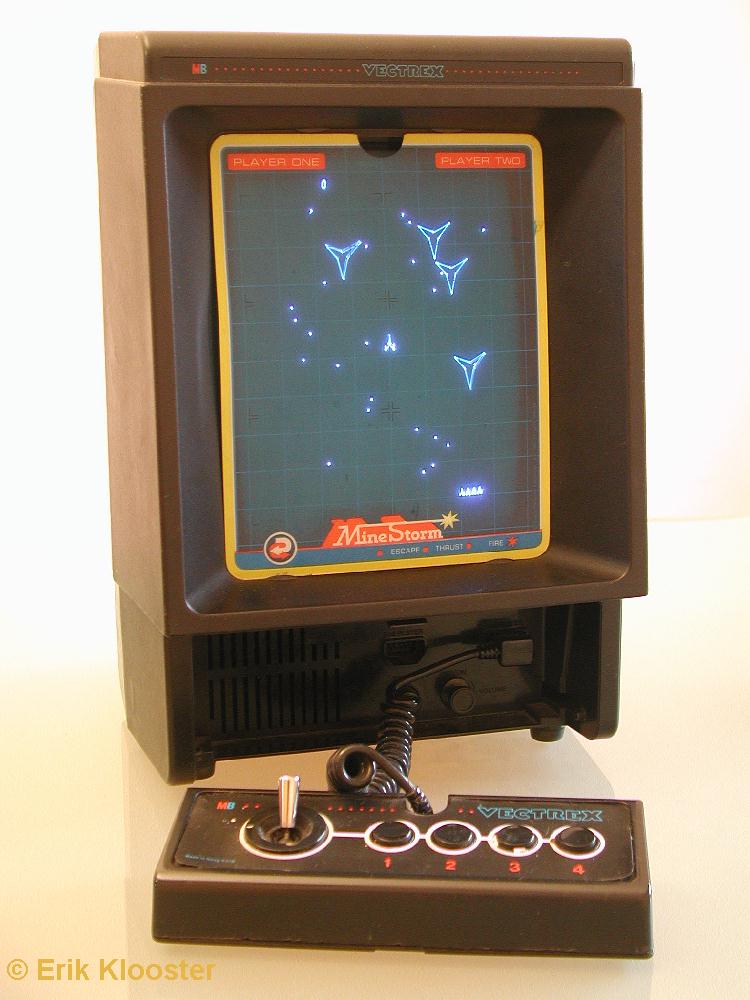 http://computermuseum.50megs.com/brands/vectrex.htm
(More information about this awesome console.)
The box also held an SNES and a front-loading NES, a large-form Sega Genesis, and a back-lit Pac-Man portable unit of unknown origin that I had salvaged from a landfill.
The box had been thrown out in a basement cleaning sometime in the last two years.
R.I.P, little Vectrex.
Did anyone else own one of these? What was your favorite game? The included Minestorm game was great, but I was also a huge fan of Armor Attack.