New game in town...
One of the most awaited mmorpg's which kinda Competes with Aion with the difference that is free to play!
I beta tested it some, and it features lots of eyecandy.
Gameplay ain't bad at all, loadsa quests, missions, dungeons ect.
Lvl cap is 130 atm, lots of effort has been made on detail of char, monsters and maps.
PvE & PvP based so there's enough to please all
Since 21st it's gone live which as you know, means chars dont get deleted as on CB.
You can make up to 6 chars and the choice is:
Berserker - twohanded sword/axe (tank/dmg dealer)
Dragon Knight - two onehanded sword/spear (tank support/dmg dealer)
Elementalist - orb/stick(mage/healer)
Valkyrie - two onehanded crossbows/twohanded crossbow (summoner/dmg dealer)
There are rumors of a new char being Assasin to be released soon too.
Teasers:
http://www.youtube.com/watch?v=mUL4laoM ... re=related
http://www.youtube.com/watch?v=0OP7fFSRat8&NR=1
http://www.youtube.com/watch?v=qMKMeKdN ... re=related
- European site :
http://sunonline.webzen.net/
- USA, Canada, Mexico and UK:
http://sun.ijji.com/
If you want to have a go at it, or ask infos
Contact me
[FnG] Desmokid or
[FnG] DesmoJr for the European version,
or [FnG] Barbie
(aka DeeDee) for the US Version.
We would be glad to help.
Desmo& DeeDee on US server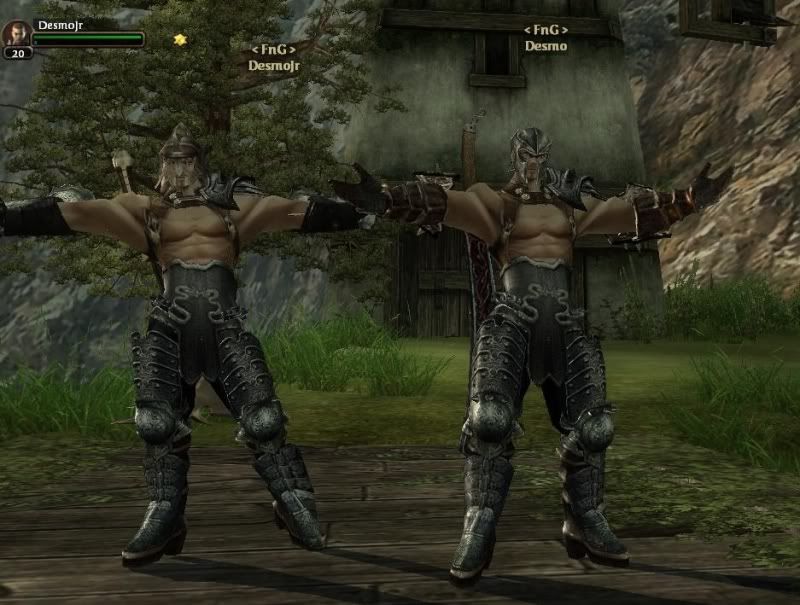 p.s. of course there is also a freshly founded FnG guild, ready to welcome all the FnG's