My wife has just launched an adorable Etsy shop with hand-made dolls (not kid safe; deco / art intent!!!), and I'm posting them here both to drum up interest and just to show off some of the nifty stuff!
http://www.etsy.com/shop/TwoPennyCarousel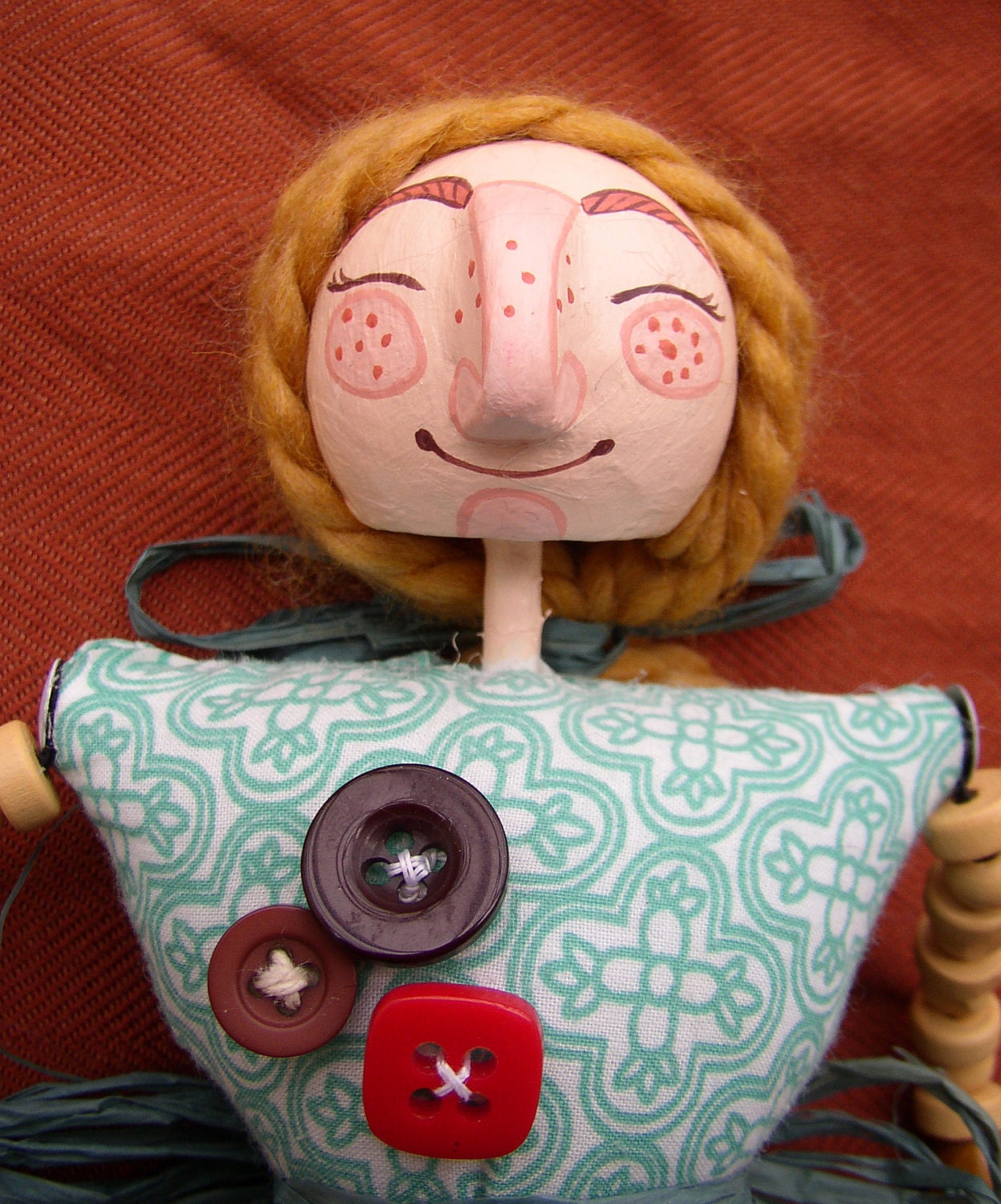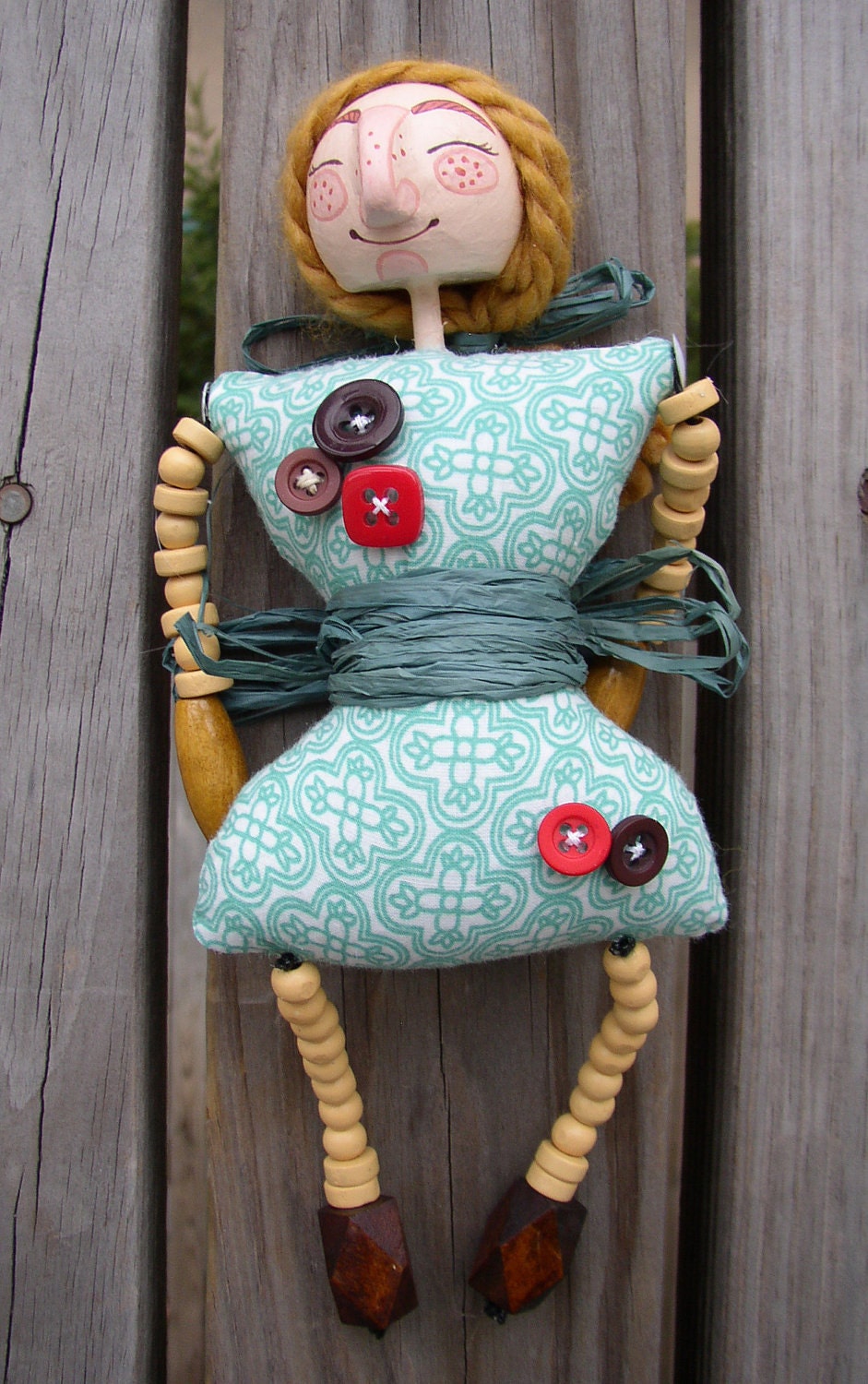 There's a bunch more, and one of the really, really adorable ones already sold in the hour the shop has been open. If you like them, pounce before they go!
$40+ ?!? Why so expensive???
These are all hand-made and take a significant amount of time in addition to the costs of materials / time spent hunting for ideal second-hand materials. It's not like she's turning a significant profit or anything. That's just the nature of hand-made things, I'm afraid!
Can she do custom orders if I have an idea or if I have stuff I'd like to have put into a doll?
The answer is YES and YES and WHO KNOWS. She doesn't know quite how to price custom doll designs yet, but she has done one for us using things from the wedding which came out awesome as a test design / heirloom! If you want a custom doll, I can put you in contact with her and maybe she can design you something.
Does she do any other types of art?
You weren't seriously asking this, but I'm promo-ing her anyway!
YES, she does, and she is awesome. Let's start with MARIONETTES...
And how about some paintings from her series for
East of the Sun, West of the Moon
?
There we go! Just doing my duty as hubband and spreading the word of her awesomeness.